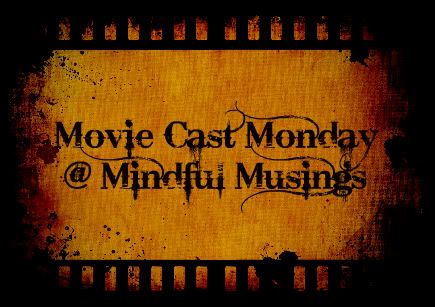 Want to join in the fun? Anyone can play! Here are the guidelines:

1) Create your own cast for an upcoming book-to-movie adaptation

OR

pick a book you'd like to see be turned into a movie and choose a cast.
2) Post the book title, author, and summary.
3) Try to pick at least 3 of the main characters to cast.
4) Grab the button please!
5) Come back and link to this post so everyone can check it out!


This week's pick is...



The Dark Divine By Bree Despain




Portia Doubleday as Grace Divine
I think that she looks almost how I imagine her. Of course she would have to dye her hair. But this is sort of the picture I got.
Nicholas Hoult as Jude Divine
This was probably the 2nd hardest to cast, with the first being Daniel. I pictured Jude with long hair and no actor can possibly live up to my imagine, but I thought if they adapted it he would be a good choice :)
Or
William Moseley or Dylan Patton as Daniel

William looks like a good math or Dyan. I say Dyan a bit more *and as a child actor he had blond hair*, though I think I would want to see William play the part more. I don't know, Daniel is Daniel no book adaptions will do him justice :) Every reader has her own image of the character and when books are adapted it kind of hard to watch, sometimes.
Anyways till tomorrow,