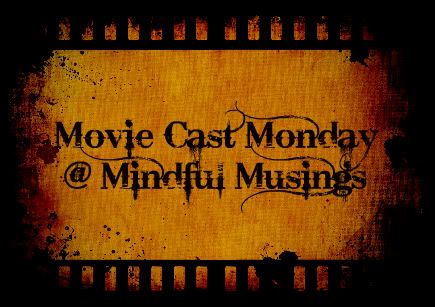 Movie Cast Monday is a meme created by
Mindful Musing
!!
1) Create your own cast for an upcoming book-to-movie adaptation OR pick a book you'd like to see be turned into a movie and choose a cast.
2) Post the book title, author, and summary.
3) Try to pick at least 3 of the main characters to cast.
4) Grab the button please! o
5) Come back and link to this post so everyone can check it out!
This week's pick is…
Morganville Vampire Series By Rachel Caine

Keep in mind that some of the characters aren't like the actual descriptions. I choose actors that almost fit my imaginati
on of what I think they look like. Of course some of the actors have different hair colors *that could be dyed* or are to old. I see this,
but anyways here's what I chose. I hope you enjoy :)

Shannon Lucio
- Claire Danvers
Even though Shannon is to old to play Claire, I still think she looks like her. This is how I sort of imagined Claire.
Chace Crawford - Shane Collins
I can't really picture any actor portraying Shane, I have my own Shane Collins in my head but Chace Crawford is close enough :) I also can picture him and Shannon looking like a cute couple.
Alex Pettyfer - Micheal Glass
I really like Alex as a actor, and he super cute. Of course, I actually picture someone different then him as Micheal, but I think he would best be fit to play Micheal in a adaption of the books.



Unknown (Picture is from Rachel Caine's Website) - Eve
I don't know if this model is a actress as well, but if she is I definitely would want her to play Eve.
Gerald Butler - Oliver
I never really pictured him (Oliver) as a hippy-type, but I did imagine Count Dracula aka Gerald Butler as Oliver.
-----
Other characters (but no pictures):

Monica - Megan Fox
Sam - Seth Green (I don't know, but this is how I picture him,lol)
Bishop - Bill Nighly
----
Other characters that were to hard for me to cast were:

Amelia, and other characters. Though I think Cameron Bright would make a good Bishop side kic
k (the boy one, I forget his name or I can't spell it).


Anyways I hope you enjoyed :)